The Old Causey Place at White Rock Farms offers a broad variety of everything to be found in a Virginia Mountain Valley Farm. This property is to be enjoyed as an investment, an operating agriculture venture, a get-a-way, a permanent home or all of the above.  The abundant grass and water creates a perfect environment for horses or cattle.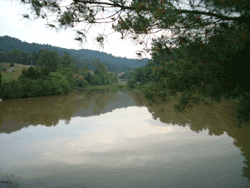 The Old Causey Place at White Rock Farms

The Old Causey Place is 62 +/- acres of beautiful Virginia Mountain Valley Farm Land. This farm features a large (4+ acres) 50 year old pond at the entrance off State Road 603. The pond extends alonf the State Road for most of the farm's 1040 +/- feet of road frontage.

This farm offers 40.4 +/- acres of open meadow land and 21.6 +/- acres of mature hard wood forest. A gravel access road


crosses over the dam at the pond, weaves through the rich meadow grasses, past the barn overlooking the pond and on to the top of the highest hill in the meadow

The barn is a modern structure built in 2000. Half of the building is an open area with concrete floors entered through a 10' x 16' overhead door. There is a one bedroom one bath apartment that is heated and cooled with a bunk room. A

large work shop opens into both the apartment and the open area. The floors in the living area are made of the old oak boards taken form the original barn that stood on the same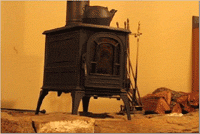 site. Though backed up with an electric heat pump, the Vermont Casting wood stove will heat the apartment on the coldest winter day.

The open meadows at The Old Causey Place are rolling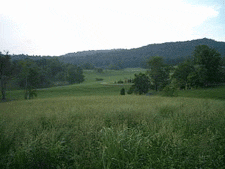 and offer abundant water from creeks and springs. Bordered by towering hardwood trees on the west, the setting is quite a picture.

"Turkey Road" follows along a busy brook that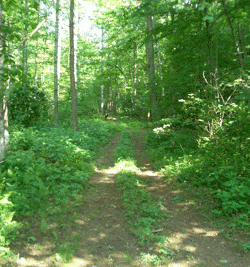 divides the woods. There is a great variety of native trees and vegetation. Including one of the biggest Walnut trees you will ever see. Edible wild berries are abundant in season and a variety of nuts fall from trees in the fall.

Wildlife is plentiful at White Rock Farms, turkey, deer, squirrel, rabbit, fox, bobcat, bear, beaver, and much more.

Hiking the trails in the woods may produce a sighting of any of these critters. Beside the turkey population there is a broad variety of bird life including but certainly not limited to red tail hawks,

blue herons, red head wood peckers, blue birds, mocking birds, swallows, Canadian geese, crows, black buzzards, turkey buzzards and ducks.

OR CALL 540-717-5263 WITH QUESTIONS OR TO SCHEDULE AN APPOINTMENT FOR YOUR INSPECTION




.....offering Virginia Land and Cattle

wr-5 Near Etlan and Old Rag Mountain